LAB DIRECTOR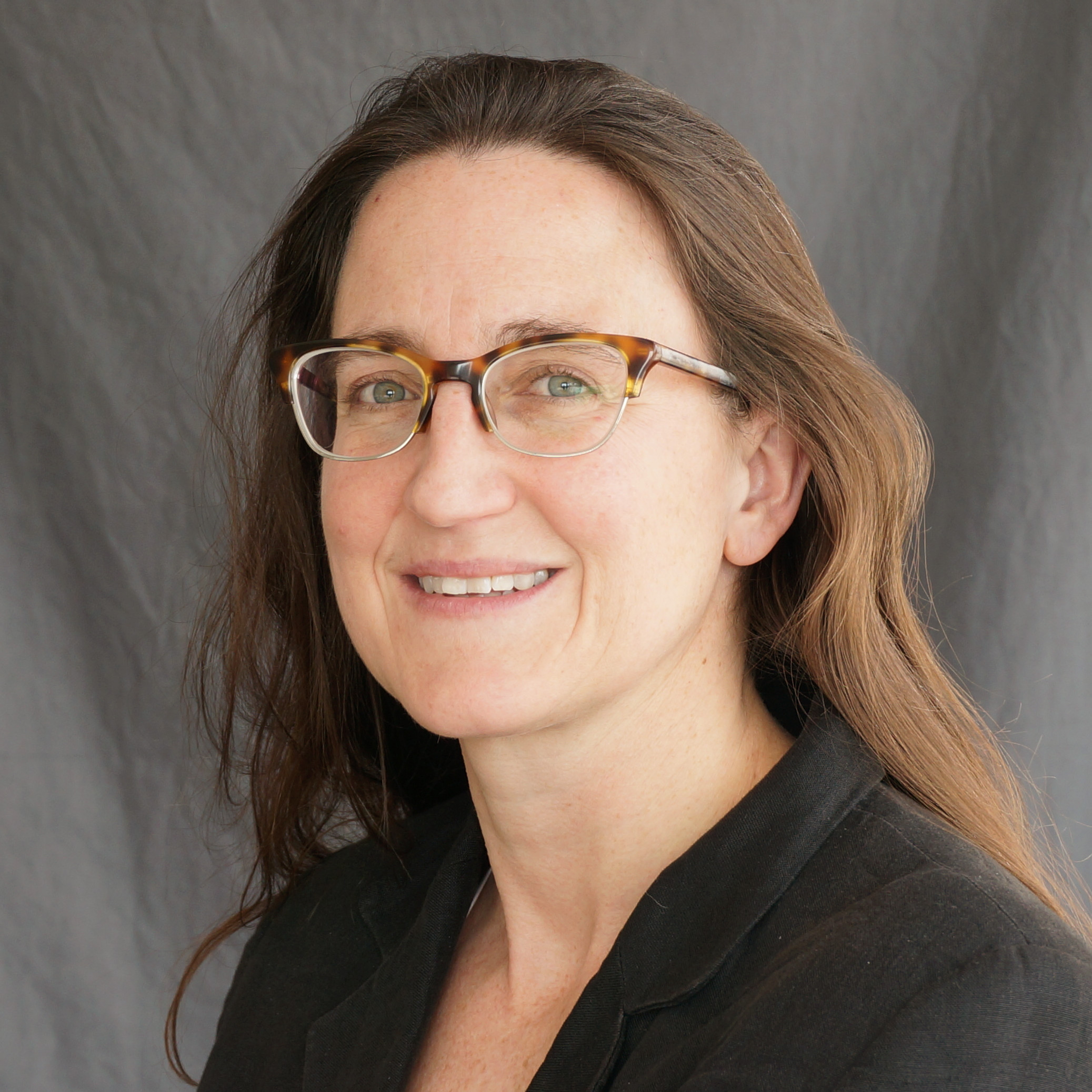 Professor Inge-Marie Eigsti, PhD
Department of Psychological Sciences
Co-director: Cognitive Neuroscience of Communication-Connecticut Training Grant
Research Scientist, Haskins Laboratory
Dr. Eigsti is interested in mapping social communication deficits onto mechanistic processes in the brain by examining low-level (often, non-social) cognitive processes such as working memory and auditory processing that can be linked to genetic, neurophysiological or neuroanatomical domains. The aim is to better understand autism spectrum disorder at multiple levels: molecular (genetic),  neurofunctional (brain imaging), and behavioral (symptomatology).  Dr. Eigsti received her Ph.D. in Clinical Psychology and Cognitive Science from University of Rochester in 2001.
Current CV.  See Research and Publications page for downloads/pdfs.
Office: Bousfield
Contact: inge-marie.eigsti (AT) uconn.edu
Lab Manager
Anusha Mohan
Anusha Mohan is the lab manager for the ASD Long-Term Outcomes Study (ALTOS). Her research interests include early intervention in and long-term mental health outcomes of developmental and trauma disorders with a focus on research on family systems and trauma informed care and advocacy for survivors of domestic violence, particularly examining the impact of adverse childhood experiences on autistic girls and adolescents. She also has interests in the socio-communicative behavioral and auditory processing challenges this population faces, and how brain imaging and assessment tools can be used to design and implement effective interventions.
Postdoctoral Fellows
Caroline Larson, Postdoctoral Fellow, Department of Psychological Sciences

Dr. Larson's research focuses on relationships between language and other cognitive factors in children with language disorders, including Developmental Language Disorder and Autism Spectrum Disorder, with the long-term goal of improving differential diagnosis and treatment.

Teresa Girolamo, Postdoctoral Fellow, Department of Psychological Sciences

Dr. Girolamo's research focuses on language impairment in autism. She works with BIPOC autistic adolescents and young adults and uses community-based methods, with the goal of understanding phenotypic variability over time and how individual differences plus systemic factors inform life outcomes in this population.
Graduate Students (click on links for more info)
karla.rivera_figueroa(at)uconn.edu

mackenzie.stabile(at)uconn.edu

Mackenzie Stabile (2017)

elise.taverna(at)uconn.edu

jason.crutcher(at)uconn.edu

hannah.2.thomas(at)uconn.edu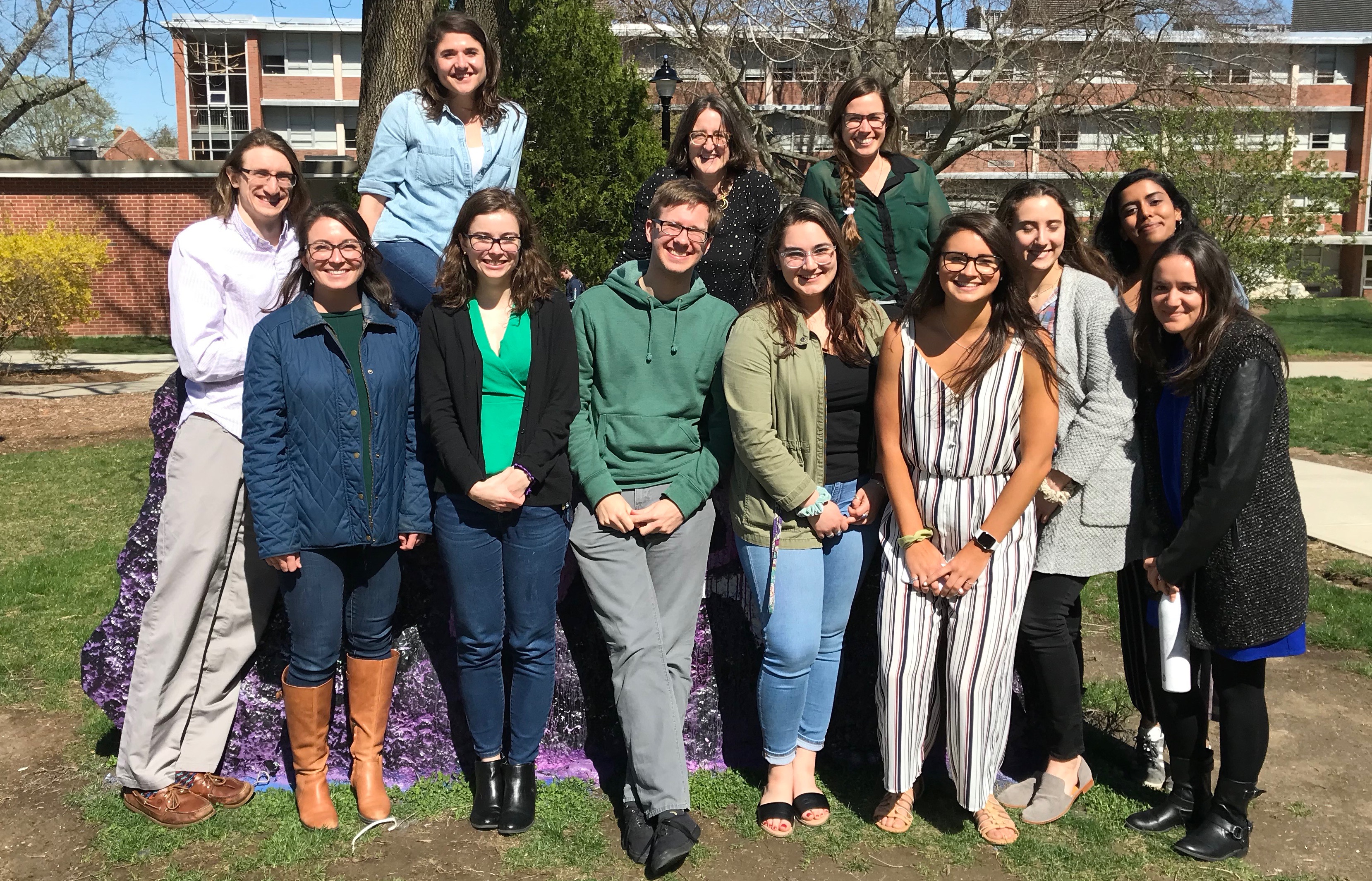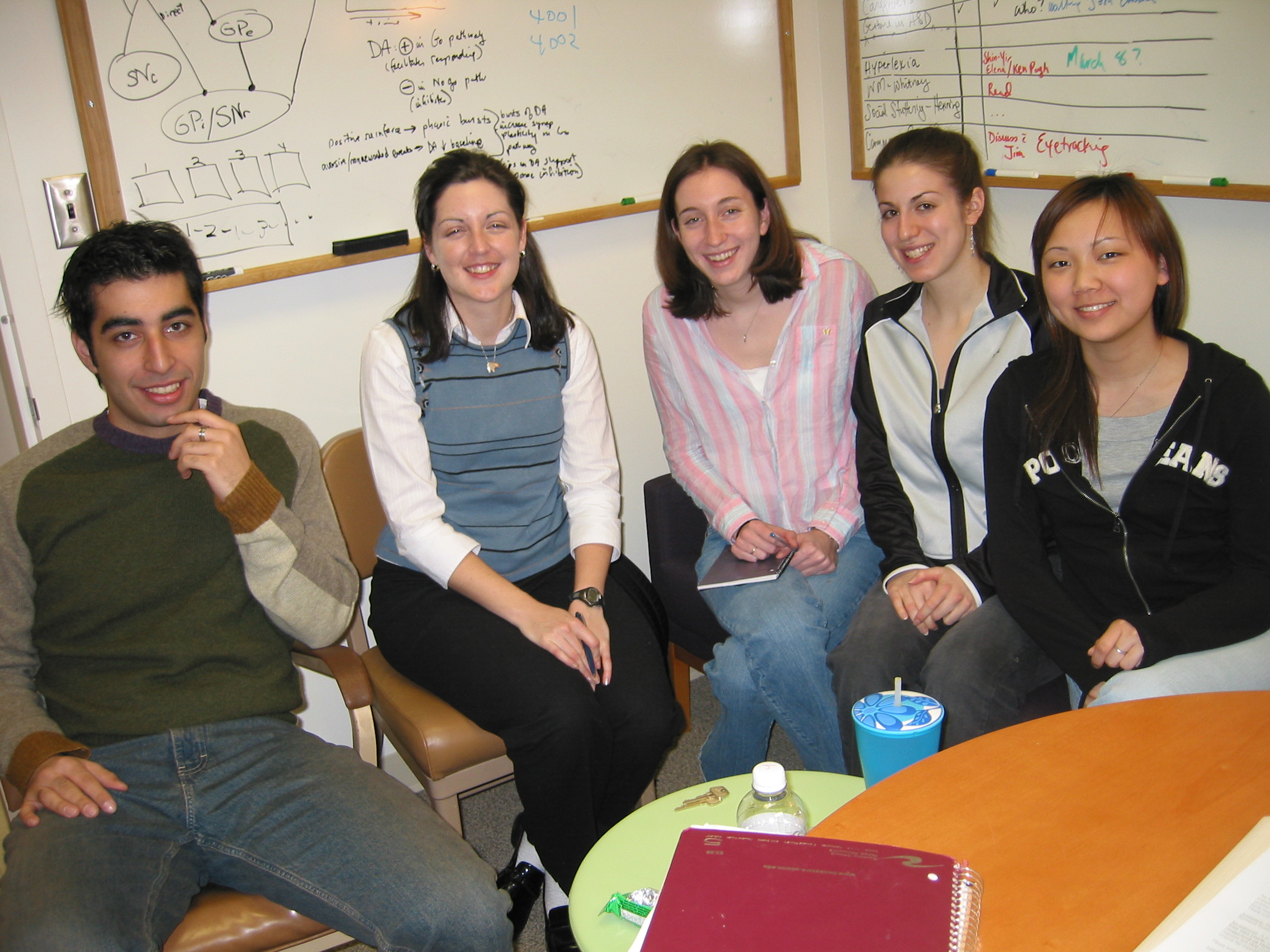 Undergraduate Lab Members
2021-2022
Margaux Acorda

Aditi Sirsikar

Karina Patel

Amanda Yagan

Chinedu Nwko

2022-2023
 
2020-2021
Margaux Acorda
Jacey Anderson
Aditi Sirsikar
2014-2015
Parah Shah (Pre-med)
Didem Ozcan (PNB/Bio)
Morgan Smith (pre-med)
Ryan Morris (Pre-med)
2009-2010
Caitlin Dombrowski: (Honors) UConn, Ph.D. program in Clinical Psychology
Jose Casares: Teachers College/Columbia University, Counseling Psychology
Danielle Loughrey
Liz Tzatkin: Research Assistant
Kathryn Post: Research Assistant
Juliana Hartley: Teach for America (Honors); MA student in Speech-Language Pathology at Univ New Hampshire
2019-2020
Klaudia Ptaszek
Harkaran Dhillon
Jacey Anderson
Aditi Sirsikar
Summer 2014
Molly Waterhouse (Syracuse University)
Griffen Burrows (Wheaton College)
2008-2009
Justine Marsh: Practicing Speech-Language Pathologist, CT
Ashley Lepack
Terry Gustafson: Pre-med
Lauren Long: Ph.D. program in Behavioral Neuroscience, UConn
2019-2018
Anusha Mohan
Ariana Caruso
Roisin Healy
Holly Labrecque
Regina Weissenberg
2013-2014
Emily Thompson (SURF grant, Honors Program)
Katy Piotrowski (Honors Program)
2007-2008
Jessica St. Pierre
David Roy
David Morrow
Heather Washburn
Kim Markoff
Kim Hayhurst
Stefanie Riegler
2017-2018
Ariana Caruso
Holly Labrecque
Regina Weissenberg
Abigail Sapiro
Sindhu Dokuru (M.A., Healthcare Administration)
2012-2013
Christopher Andrade (Ling Major); English Teaching in Japan (JET Program)
Allison Fitch (Psych/Human Development): Ph.D. in Developmental and Brain Sciences at UMass Boston, 2012
Amanda Makol (Pre-med)
Emily Thompson (SLSH)
2006-2007
Kayla Marot
Mark Rogalski
Melissa Martinez
Corey Alexa
Tuhina Joseph
2016-2017

Parah Shah (pre-med)




Snigdha Wadhwa (pre-med)




Sindhu Dokuru (pre-med)




Tanya Rao (pre-med)




Caitlin Emmett (SLHS)




Meghan Robitaille (SLHS)

2011-2012
Christopher Andrade (Ling Major)
Allison Fitch (Psych/Human Development): Ph.D. in Developmental and Brain Sciences at UMass Boston, 2012
Amanda Makol (Pre-med)
Emily Thompson (SLSH)
Bonnie Stas
2005-2006
Lauren Czepizak
Cara Orazietti
Judith Shulman
Stephanie Ceniccola
2015-2016
Parah Shah (pre-med)
Morgan Smith (pre-med)
Ryan Morris (pre-med)
Snigdha Wadhwa (pre-med)
Sindhu Dokuru (pre-med)
Molly Waterman (IGERT Program Assistant)
Jessa Sahl (post-bac RA in the lab of Bonnie Nozari at Johns Hopkins)
2010-2011
Elira Fifo, 2010
Danielle Daley (Honors)
Kaitlin De Yoe (Honors, SURF award)
Karissa Burgess
Sonia Altavilla
Abby Morriso
2004-2005
Nojan Bakhtiari (pre-dental)
Lisa Cataudella
Jessica Bennett
Kelly Chang